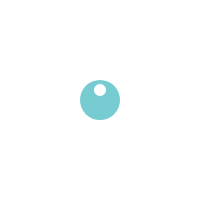 Found categories
Found places
Found area
Places in the location:
How does reservation approval work?
It is indicated for each property whether the owner must approve the reservation or whether the reservation is confirmed immediately after payment.

In the case of reservation approval by the owner, the owner must first confirm each reservation. Note that the owner has up to 48 hours for approval, so if you book the property at the last minute, the owner may not confirm the reservation in time.
In the case of card payment, the amount on your account is only blocked until the owner confirms that you can actually arrive on the required date (e.g. the owner needs to verify whether they will need the property for themselves). Only in case of reservation confirmation is the payment deducted from your account and you can be sure that you can arrive at the property on the required date. If the owner doesn't approve, the amount on your account is unblocked.
If you pay by bank transfer, you can wait for the owner to confirm the stay, but then you must send the payment immediately, otherwise the payment will not arrive on time and the stay will be automatically cancelled. Therefore, we recommend sending the payment immediately and if the owner doesn't confirm your reservation (this happens rarely), we will send you the money back. For better orientation, it is also indicated for properties requiring approval how many percent of reservations the owner has approved (and thus how well set the calendar is and how likely it is that they will approve your reservation) and also how long it usually takes for them to respond to your reservation request - so you can better decide whether it is appropriate to book this property at the last minute.

Conversely, the simpler situation is in the case of reservation confirmation immediately after payment. Here you can immediately be sure that you can come to the property, just select a free date in the calendar and make a payment.