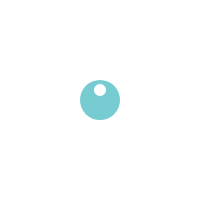 Found categories
Found places
Found area
Places in the location:
Will I be camping alone on the property?
It is indicated for each property what is the maximum number of spots / individual reservations. That is, how many tents, motorhomes and caravans can fit on the property together. If you book as many tents + vehicles + caravans as the capacity of the property, it means that you will be alone on the property on the selected date. On the contrary, if the capacity of the property is e.g. 4 spots and you book 1 tent and 1 caravan, it may happen that someone else reserves a place for the same date as you and will share the property with you. But it is quite likely that you will actually be alone on the property for most of the properties outside the popular days (e.g. holidays and long weekends).

However, if you want to be sure that you will be on the property really alone and no other traveller will unpack their tent or park at caravan on the property, you can use the exclusive reservation function - just press the 'We want to be alone on the property' button in the reservation details and then you will get a choice of dates in the calendar where no one is yet and which you can reserve just for yourself. However, this option is charged and depends on the size and capacity of the property - naturally, the larger the property you want to have just for yourself, the larger the fee. Note that the cancellation fee is higher in this case, namely 50%.

Please read the description of the property carefully. Some properties offer a separate awning or caravan which are indicated as a separate offer. These guests can still be with you on the property. Exclusive reservation applies only to places for camping. In addition, other guests and other people may be present on certain properties (e.g. farms).